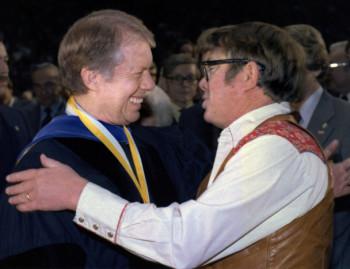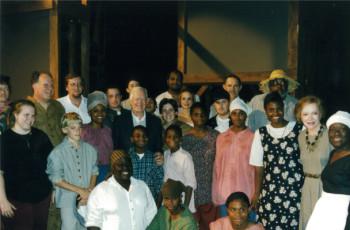 Jimmy and Billy
Plains, Georgia
---
This is the story of Jimmy Carter and his brother Billy that played out on a world stage and had levels of meaning few people understood. To the world, Billy Carter was the beer drinking country bumpkin who seemed the opposite of his brother. But according to his mother, Billy may have been her smartest child. He read as many as two to three books a week. His recreational use of alcohol took a dark turn during the four years his brother was in office, as did the persona that initially softened Jimmy's sometime sanctimonious demeanor. The reasons for the changes in Billy Carter and the complicated relationship between him and President Carter are the basis for this play.
Immersion Experience
The visit to Carter's home county in South Georgia explores what can only be described as a South Georgia Renaissance, whereby through the conflict of the race relations of the 1950's and 60's emerged a president, a world famous NGO, a series of gorgeous historic restorations, and a home-spun gospel translation that became a Broadway play. This trip not only explores the roots of the Carter presidency, but also that of Habitat for Humanity and Koinonia Farms, whose founder, Clarence Jordan, wrote The Cotton Patch Gospels. The trip uncovers the local civil rights struggle that brought about all of these historic undertakings, while also visiting the National POW museum at Andersonville and the local airfield where Charles Lindbergh had his first flight. Accommodations are at the spectacular Windsor Hotel whose creation was also a part of Sumter County's great awakening.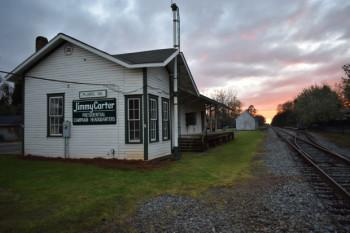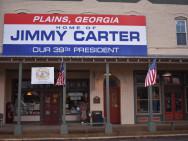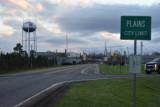 Perform Jimmy and Billy
Mixing the comedic persona of America's most famous presidential brother, alongside the serious persona of Jimmy Carter, proves to be a remarkably engaging theatrical event. Available through standard royalty arrangements or through production by World Communities in a hosting community, the play also leads to a cultural immersion experience in Carter's home county that retraces the steps of the 39th president and his famous brother, along with all the other amazing things that happened there.