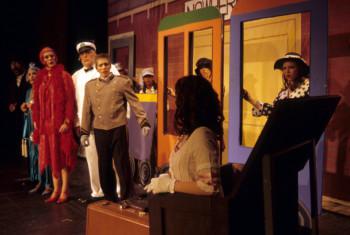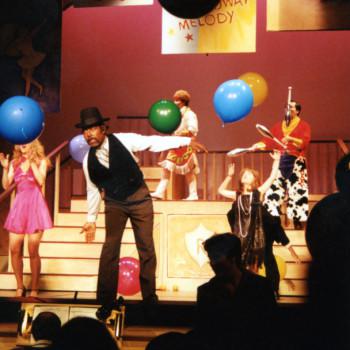 Following Our Fannie
Americus, Georgia
---
What were once vaudevillians later became circus people. This play reunites the two in telling the story of a historic theater.

A raucous romp through the vaudevillian history of the newly renovated Rylander Theater, this play included a mix of local and professional actors along with the modern-day equivalent of vaudevillians—circus performers. Commissioned by the Mix Foundation to be an ongoing celebration of the theater's colorful history, the melodramatic through line became a vehicle for the bizarre, the comic, and the unbelievable, as the audience followed the main character, "Fannie," along her perilous voyage. Reaching out to the community, circus performers from the play held a series of free workshops to teach everything from magic tricks to swallowing fire.

This play can be made to order for any historic theater in the country based on researching the performers that once had been there. Always it will involve circus people who are keeping the vaudeville tradition alive as they look to put a smile on peoples' faces in whatever way they can.
Perform Following Our Fannie
Whether through a residency or through an independent contract, World Communities will research the past of a community's historic theater and create a comic and enjoyable show based on its past Vaudevillian–era performances. World Communities can contract to produce that script or will provide the script to an area performing group for a royalty fee.