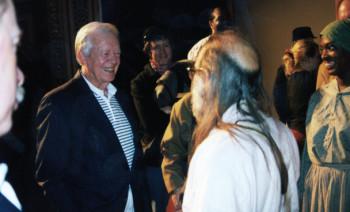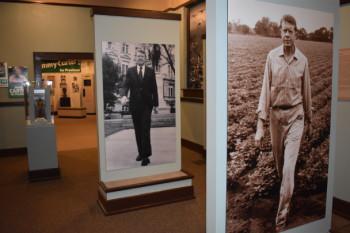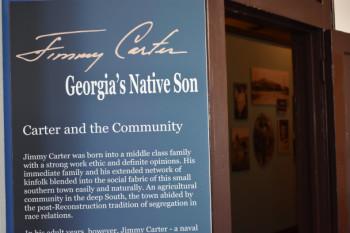 Transcendence
Plains, Georgia
---
"Transcendence" is likely the only time a playwright was commissioned to work with a President of the United States on a play about his life. This is the Jimmy Carter story as told with the participation of Jimmy and Rosalynn Carter.

In addition to the interviews with the president and first lady, this play was researched through years of living in the land that created him. Important to understanding the story was understanding the region's civil rights struggle. President Carter wrote in his book Living Faith: "As President I tried to make human rights a core value of my administration. This emphasis was derived from my experience growing up in the South and from the guilt I shared with others over the way we deprived our black neighbors of their human rights." Carter's Press Secretary Jody Powell said about the script, "I laughed, I cried, I thought it was a great play."
Immersion Experience
A visit to Carter's home county explores what can only be described as a South Georgia Renaissance, whereby through the conflict of the race relations of the 1950's and 60's emerged a president, a world famous NGO, a series of gorgeous historic restorations, and a home-spun gospel translation that became a Broadway play. This trip not only explores the roots of the Carter presidency, but also that of Habitat for Humanity and Koinonia Farms, whose founder, Clarence Jordan, wrote the Cotton Patch Gospels, made into a play by Tom Key and Russell Treyz, with music by Harry Chapin. The trip uncovers the local civil rights struggle that brought about all of these things, while also visiting the National POW Museum at Andersonville, Habitat for Humanity's Global Village, and the local airfield where Charles Lindbergh had his first flight. Accommodations are at the spectacular Windsor Hotel whose creation was also a part of Sumter County's great awakening.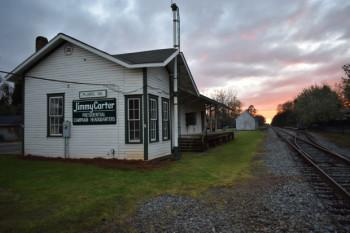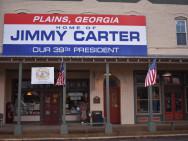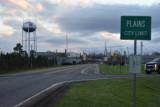 Perform Transcendence
If there is a single theme in the life and presidency of the 39th president, it is embodied in the title of this play. Again and again, Carter rose above his circumstances to act on a broader, more significant world view. This compelling story is available through standard royalty arrangements and can also be produced by World Communities for those interested in hosting the show. An insight into the world that created Jimmy Carter is available through World Communities cultural immersion experience.